June 22nd, 2012
Someone asked the other day if I could make a tutorial on how to make them. I told her I would, but it's a little complicated. The shape of the batheart or bartskull is complex, and you need patience and practice if you really want to learn it.
Here you can see how I make one of 3.7cm, step by step.
These are the materials I use: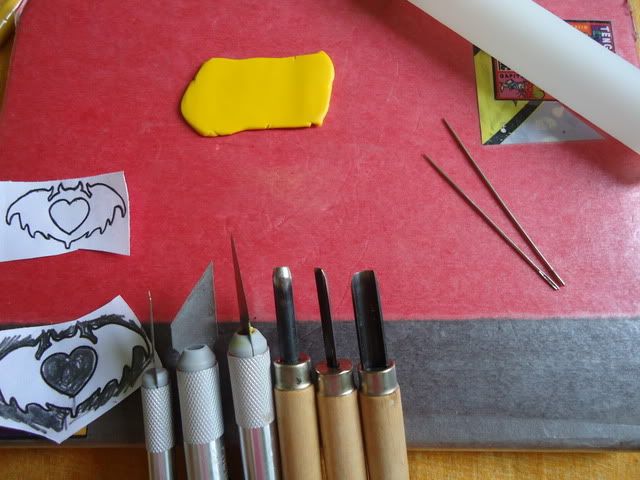 -Premo! Sculpey
-Needles
-Print of the batheart
-Cutters
STEP 1
With a pencil, trace the shape.
STEP 2
Transfer the drawing to the clay using the traced paper.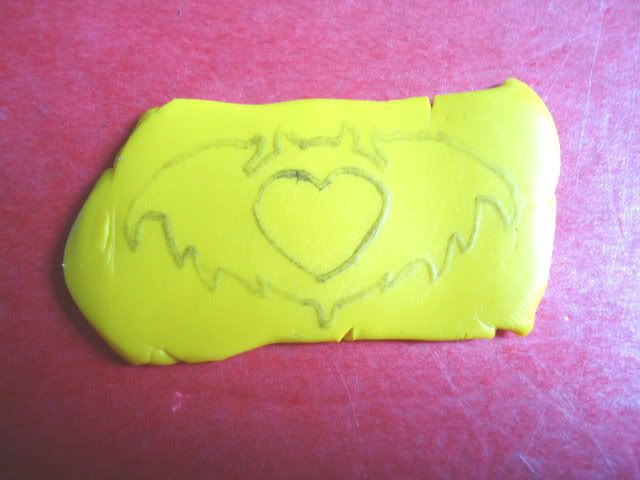 STEP 3
Carefully cut the heart first, and then everything else using the cutters
STEP 4
Remove the excess of clay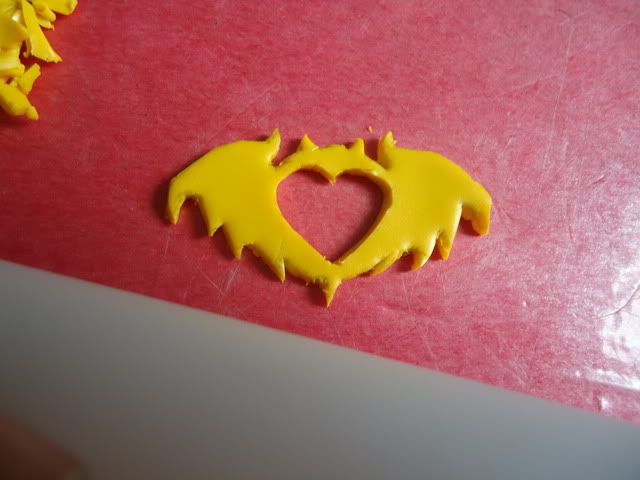 STEP 5
Very carefully put it on the tray and fix here and there, looking at the print. The borders, as you see here will be sharp and messy. We'll fix that with common oil.
After fixing it with a brush and oil it will look like this…
STEP 6
Bake!
FINAL RESULT: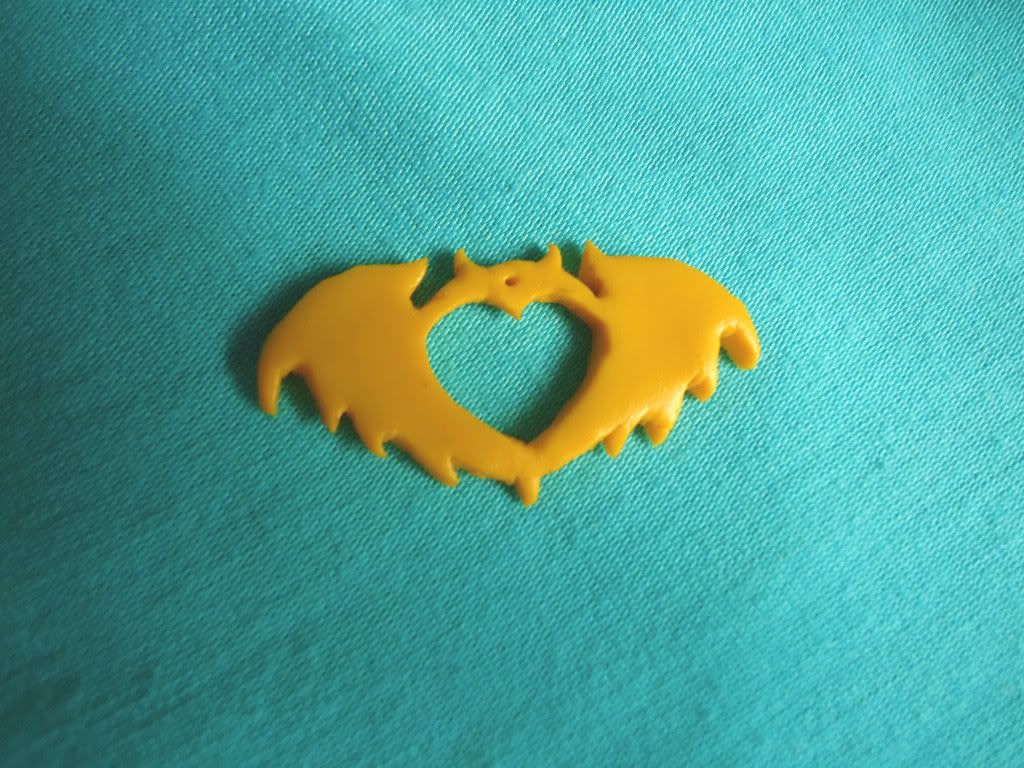 ps. This is the REAL yellow of the clay.
——
Hope you have liked this! Feel free to ask any questions if you would like.